BY ANDY LINDBERG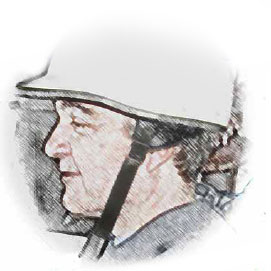 The times they are a changing. Yes, in addition to little things like climate change and invasive computerization, the Miata is now a vintage racer. Well, in some of the races run by some of the umpteen vintage race sanctioning bodies.
Remember how we MG and TR owners laughed at the first Miatas. How can it be a sports car if it doesn't take a half hour to put up the top? And most of those Miatas had the effete power steering. Not only that but women could drive them. And did, sometimes faster than us men.
But now the early Miatas are vintage. Aficionados of earlier sports cars are aghast. Much as MGT owners choked when the MGB appeared with its roll up windows and as Triumph owners still haven't made their peace with the TRR7's "shape of things to come." I have a foot in both camps. There's my "new" 2012 MX-5 (a.k.a. Miata) and the 1960 Triumph TR3 (a.k.a. 3A).
My Miata is obviously not vintage. In Miata-speak it's an NC or third generation. Not only that but it's an automatic (with the de riguer but almost unused paddle shifters) and has a power retractable hardtop. It's the NA 1990-97 cars that are the vintage racers, usually the earlier older cars with the 1.6-liter engine. These are momentum machines. Either maintain your momentum through the curves or lose.
My TR 3 is old enough to be a vintage racer but I'm too old to even have delusions of being able to race. Squealing the tires on a decreasing radius freeway entrance ramp (easier in the TR3 than the Miata) is enough excitement for a week.
The most common question I get about the Grey Ghost (the Triumph) is, "How's it running?'' which is a Minnesota Nice way of saying "What's wrong with it now?" Well not much now that the rebuilt generator is back in place and its two wires seem to again be negative ground. The clutch is waiting for next spring.
It's the contrasts between the two cars that are invigorating. Ancient rock hard suspension versus supple handling. Worm and peg steering versus power rack and pinion. Side curtains versus electric windows. Carburettors versus fuel injection. Etc., etc.
Viva la difference!